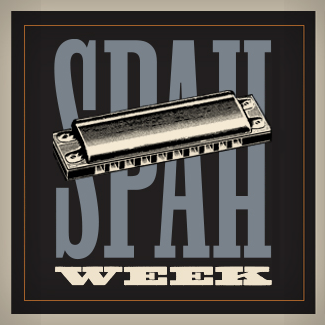 For the reason you can imagine, the wise decision to cancel the event physically on site has been made... In any case the SPAH convention is not cancelled and the artists have agreed to play the game with Internet lives.
So, finally, even if you are not yet a member of the SPAH (
not all members are American, I am French and a member for years
) you will be able to attend this event this year.
Michael D'Eath its president sent a very detailed message to the members. I just relay here the part of his message that concerns non-members...
For the general public: there is a waiting room that will take anyone to a YouTube Live page to watch the identical daily performances and seminars. This YouTube link will allow everyone to enjoy the same shows and seminars available to members, but limits interaction with the performers to text chat.
The waiting room for the general public is accessible from the SPAH Website
CONVENTION tab

or using this link:
spah.org/spahweek

. Please share this link with anyone who you think may enjoy the shows!

SPAH organisation intends to save the daily videos on the
SPAH YouTube channel

after they are shown during SPAH Week, so you can watch at another time if it is more convenient, or if you just want to watch it all again!
Stay tuned to
www.SPAH.org

and the
SPAH Facebook

site for further details.
While all are welcome to join the SPAH convention event for the entire show at no cost, we ask each attendee to consider a recommended donation of
$20
per session to help our artists during this difficult time. You can contribute to the SPAH Week 2020 fund by going to
https://www.spah.org/content.asp?contentid=156

or using
PayPal.me/SPAHWeek

. All funds donated before noon on Sunday August 16th will go to our performers and teachers, so please give generously.