Dov Hammer - "I'm gone" from the coming new album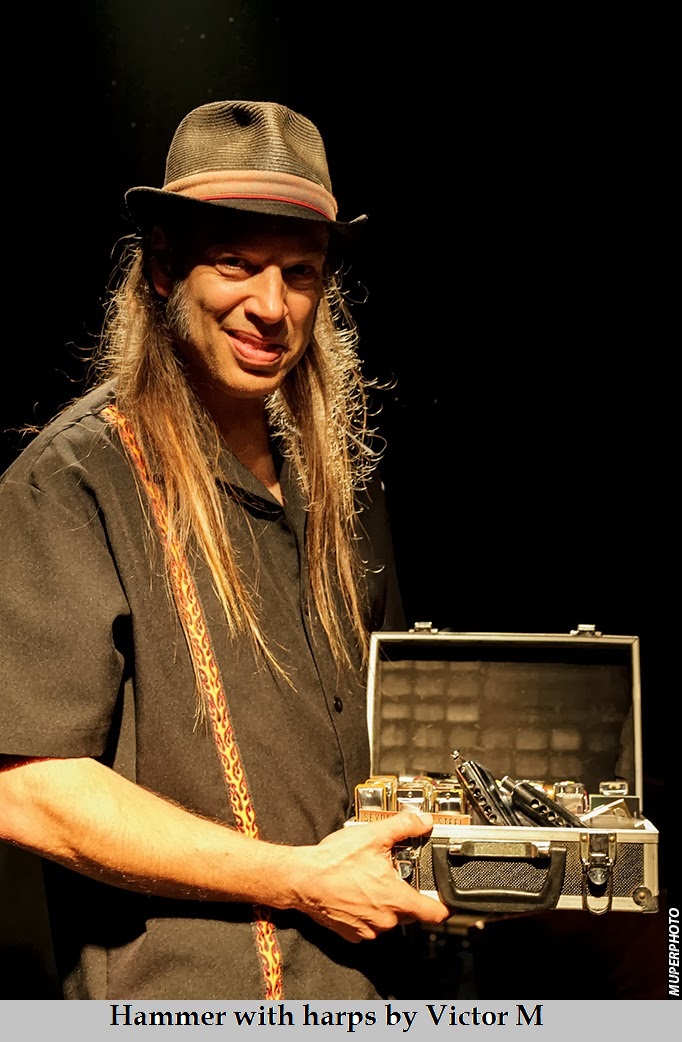 Years ago, I met Dov Hammer in Paris and we went together at Utopia Cafe Concert (the famous private blues club in Paris, also the historical harmonica school when it is closed) a night when Rachelle Plas was playing.
I didn't know about Dov, just that I met him on HARP-L (the oldest harmonica mailing list still alive) I thought he was a harmonica lover like me and you (I guess), and when Rachelle invited him on stage, the first seconds were sufficient to understand the level of Dov and his talent !... Great discovery for me and a nice guy!

I am not sure I posted here about him, so I am sharing with you this new video from Dov.
As Dov wrote in this morning mail: "I'm gone" is the first song he is releasing from his upcoming album (He is still working on the album, and hope to have it out by June or July). The song is available streaming on spotify

, ITUNES

, and all the other digital platforms, and available for download on Bandcamp

.
Love it ! Hard to wait

...