The Harmonica Barge - Ed Hopwood (UK)...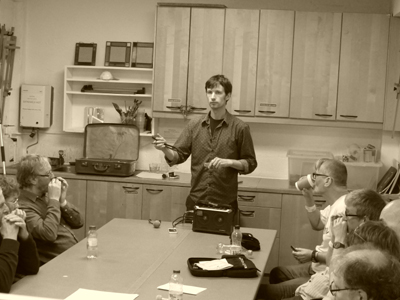 At the very last NHL Bristol festival, I could assist to two harmonica masterclass of Ed Hopwood and see Ed on stage.
Both Masterclass were great and very opened to all instruments, particularly rythmique instruments...

A very good discovery for me this year, despite I already knew The Harmonica Barge

(I didn't know who was behind and the website was still basic but far more advanced now)... When I was living in Wimbledon, end of the 90's, I had a lot of difficulties to find a teacher, that I never found

... I see that today London people have a good choice of good teachers and harmonica schools...

Here is a very interesting video where he is giving advices to play a famous Riff, from his barge

...