26-28th Oct 2018: Lets go to NHL Bristol festival (UK)...


NLH Bristol UK International Harmonica Festival (About NHL)
At Folk House

and The Bristol Hotel (Harbourside)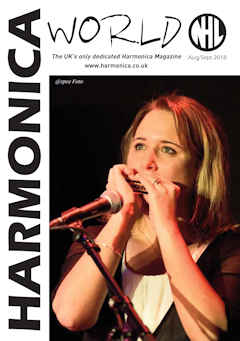 Personnaly I went at least six times from France. This is another Great event. Happy to meet again every year the harmonica familly and other musicians, and often traditionnal music but not only...
Don't miss the Formidable oportunity to meet Eddie Martin (UK), Rob Paparozzi (USA), Susan Sauter (Germany), Martin Brinsford (UK), Ed Hopwood (UK) and Mirek Salmon (UK). A glorious weekend for music-lovers, and something for every level of harmonica player from raw beginner to expert. Of course the three parallel masterclasses at every time and Jams, the Saturday night concert full everytime etc... Full details are HERE

The Festival is starting around 20:00 on Friday with a Jam...


Clic over the following picture to enlarge it and see a preview of the convention




Some nice websites to discover about Bristol
For those who are going I recommand you as well to visit the city, go to the Bridge but also in the area of the old market...