14-18th Aug 2018: Lets go to SPAH 55th in Saint Louis (Missourri)...


SPAH 2018 Convention Informations (About SPAH)
191 Westport Plaza - St. Louis, Missourri at the Sheraton Westport Lakeside Chalet Hotel.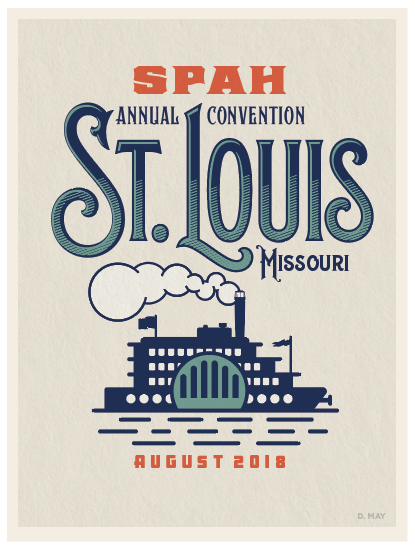 Personnaly I went twice from France. This is a Great event that I am a little sad to miss this year. I already know that I get some feedback from my friends as Joseph Leone, Benjamin Trenblay Carpentier coming for the first time from Quebec, Roger Trobridge from UK...
Don't miss the Formidable oportunity to meet Charlie McCoy but also Peter Madcat Ruth, Sandy Weltman, Susan Sauter, Zoe Savage, Cynthia Dusel-Bacon, Don Cesar, Cheryl Arena, Howard Levy, PT Gazell, Steve Watne, Jason Rosenblatt, James Conway, Richard Sleigh, Chris Bauer and Tom Stryker. Plus Joe Filisko, Eric Noden, and the Teach-faculty, of course etc...
Don't miss the traditional Blow-Off
on the 14th

:
The Blues Blow-Off, though not an official SPAH function, is quickly becoming a Tuesday-night SPAH tradition. Watch
this page
for more details.
Some nice websites to discover about St Louis :
For those who are going I recommand you as well to visit the city. I was there for the 50th birthday of this event... The metro link to the airport is very easy and usefull to catch the metro as well as the free navette to reach the airoport from the hostel..