Harmonica & Republic of South Africa

When I listen about Harmonica and South Africa, I first think about Adam GLASSER and Dave FERGUSON.
But I don't forget about my friend Japie Goosen who is among those who help the harmonica lovers to find more and more places to share their interrest in RSA !
I love all these initiatives that help more and more people again to discover about this little but magic and fabulous instrument... So I hope lots of people who have friends in RSA, can read this small article, and share the link with their friends... I know Japie, that I met several times, at the NHL festival taking place in Bristol, and I am confident in what he is doing with this blog that I recommand to you. The success is in the attention of the people to the effort. Hopefuly sometime we can have a harmonica festival in South Africa...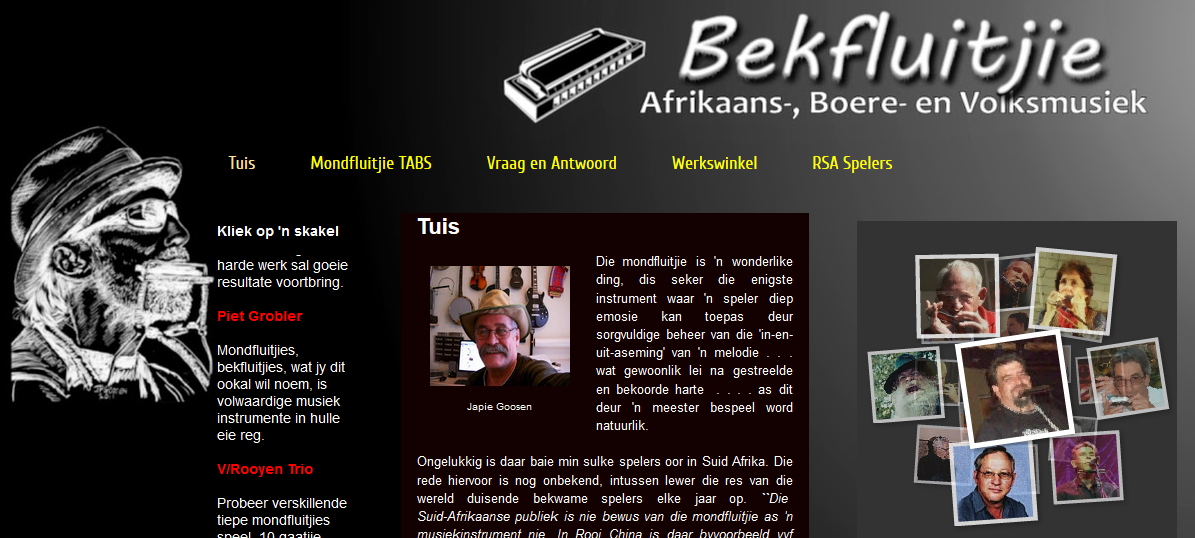 If you already spent time on it, you noticed some link to a map of harmonica lovers from RSA... That's the begining so people have to know about it to add themselves on it. Paul Lassey did the same in France (

for France

), and the result was quite useful... Also this Facebook link that I recommand. Lots of countries have their pages with things more local to their country to organize events, meet other people, propose workshops, ask questions etc...
The goal of harmonicacontact is to capitalize lots of links about harmonica around the world; but the interest is that you search around and discover more again. So I hope lots of people follow Japie and his blog and to see more and more harmonica players from RSA...